Mandarava Jewelry



LOOK FOR RED "SUPER SALE" TAGS ON HUNDREDS OF ITEMS IN OUR JEWELRY STORE!
Looking for beautiful silver and gold jewelry - unusual, hand-made crystal jewelry, or hand-wrought artist-made jewelry? Look no farther! We feature incredible gemstone and crystal jewelry, designer hand-forged jewelry, even vintage style jewelry, created by craftsmen in our California studios.

If you're like us, you just adore Celtic Knot jewelry--in all its infinite variety. Need a silver necklace, see what we have to offer in our Celtic Jewelry department--and don't miss our Swarovski crystal Celtic jewelry. We have Celtic necklaces, Celtic Earring, Celtic pendants, Celtic goddesses and more!

 And, of course, what would any thematic jewelry site be without fanciful fairy jewelry, mermaid jewelry and dragon jewelry?

For those of you who want something extra exotic, we have a Pharaoh's fortune in unusual, hand-made ancient Egyptian motif jewelry, and our Egyptian jewelry selections are FAR, FAR different than anything you'll find at the other Egyptian jewelry sites! We've also included a few hand-selected imported jewelry items, like our new Tribal Fusion Earrings to brighten your day! 

Many of our pieces offer a selection of stone or crystal choices, allowing you to customize your design, and many others offer the choice of gold or silver finish, so you can get the look you want, the look that's yours and no one else's!
LOOK FOR RED "SUPER SALE" TAGS ON HUNDREDS OF ITEMS IN OUR JEWELRY STORE!
Welcome to our Jewelry Department!



Celebrate the return of Cleopatra, Daughter of Isis!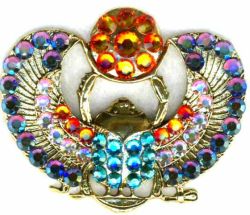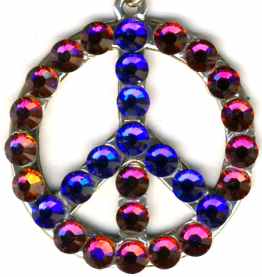 See our incredible
Swarovski Crystal Encrusted Ancient Egyptian Scarab
Read and Experience
Cleopatra: The Last Queen of Egypt exhibit
LET there be peace!
Visit our incredible selection of Peace Sign Pendants.
---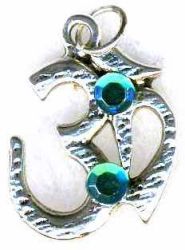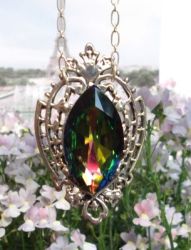 We have hundreds of hand-made jewelry designs for you to chose from and dozens of fascinating motifs, including fanciful
Fairy jewelry, silver earrings, Celtic jewelry, powerful Chakra gem jewelry, gemstone jewelry, goddess jewelry, sacred symbol jewelry, Swarovski Crystal jewelry, even skull and zodiac jewelry.
And new pieces are constantly being added for your enjoyment. So, whether you're looking for wedding jewelry, a Mother's Day gift, an exotic gemstone necklace, or Swarovski earrings, you're sure to find the unusual and the the intriguing within these pages.